12+
November
mon
tue
wed
thu
fri
sat
sun
November
mon
tue
wed
thu
fri
sat
sun
Artists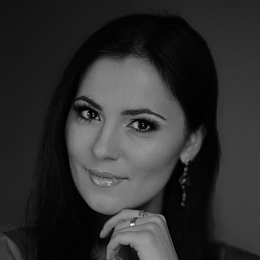 Violetta Valéry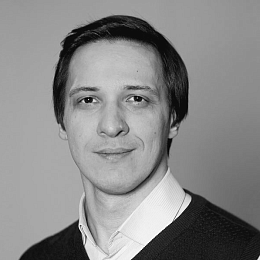 Alfredo Germont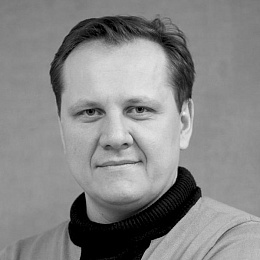 Giorgio Germont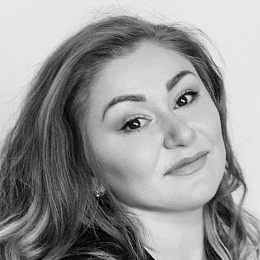 Flora Bervoix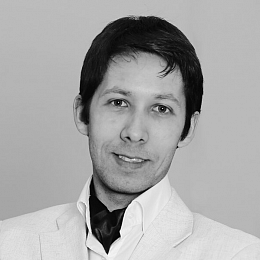 Gastone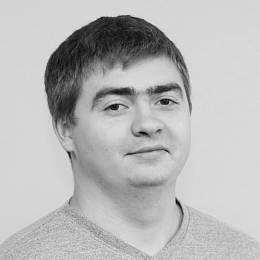 Barone Douphol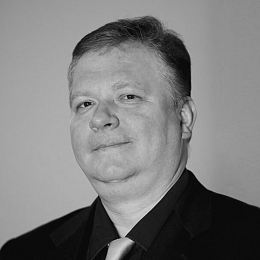 Nikolay Loskutkin
Marchese d'Obigny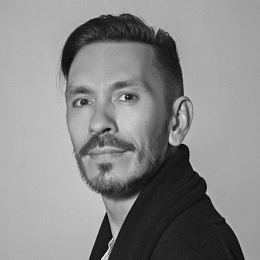 Doctor Grenvil
Annina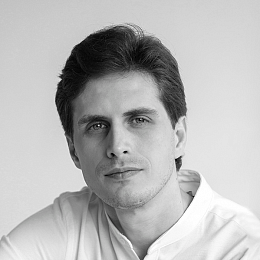 Andrey Denisov
Joseph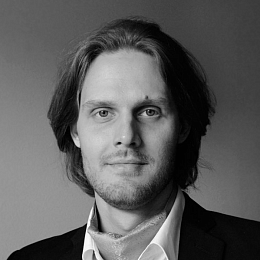 Commissionaire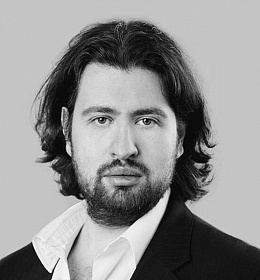 Conductor
Credits
Libretto by Francesco Maria Piave after the novel The Lady of the Camellias by Alexandre Dumas, fils
Stage Director: Rēzija Kalniņa
Stage Designer: Kristaps Skulte
Costume Designer: Anna Heinrihsone
Lighting Designer: Igor Kapustin
Chorus Master: Vyacheslav Podyelsky
Choreographer, Stage Director's Assistant in plastique: Ilze Zīriņa
Make-up Designer: Baiba Bindemane
2 hours 15 minutes
one intermission
performed in Italian (with Russian surtitles)
Première of the production: 25 April 2014
"La Traviata" is rightly considered to be a hit of the opera stage. Lyric and drama, splendid waltzes and delicate pattern of vocal coloraturas are intertwined here. Alexandre Dumas, fils first narrated the beautiful and yet sad love story of Marguerite and Armand and then his "The Lady of the Camellias" piece provided the basis for the work by Giuseppe Verdi. By Maestro's wish the characters went by names of Violetta and Alfredo but this fact never weakened the interest in the opera full of fine psychologism and exquisite tunes.
Act I
Scene 1
The salon of the famed Paris courtesan Violetta Valéry has revived after a long pause. For the first time after the recovery from an illness Violetta welcomes her guests, Parisian demimonde: Bohemians and beauties of not a very savoury reputation, and rich playboys. Among the guests there are Baron Douphol, Violetta's sponsor, Violetta's friend Flora Bervoix together with her friend Marchese d'Obigny, and Doctor Grenvil, Violetta's doctor. Gastone, Viconte de Letorières, introduces to Violetta a young friend of his, Alfredo Germont, but she thinks only about Baron, a rich and generous admirer. The Baron doesn't like Alfredo: he thinks the young man is too assertive and bold. Flora prevents a row between them. Marchese has long known Alfredo and together with Gastone is trying to draw Violetta's attention to the young guest.
Violetta asks to raise glasses, Alfredo sings a drinking song glorifying love. Violetta is arguing with him: it's not love, but fun that is worth living for. Their dialogue is interrupted by the sounds of a waltz, and Violetta invites the guests to dance. At the same time her illness reminds of itself, and Violetta asks to start dancing without her. The guest leave her alone.
Alfredo appears: he is worried about Violetta's health and asks her to care about herself. He passionately confesses his love to her, who has made his life meaningful and happy. Violetta can offer only friendship.
Sudden appearance of Gastone brings her back to reality, she asks Alfredo to leave. There is nothing left for Alfredo but to say goodbye, but Violetta stops him and gives him a flower, asking to give it back, when it has faded. "It means tomorrow!" the happy Alfredo exclaims. The ball party is over. Guests depart.
Scene 2
Violetta is dreaming of happiness, pure love, which she suddenly encountered... Suddenly, poignant sorrow makes her heart shrink: "A poor woman, alone, lost in this crowded desert which is known to men as Paris. What can I hope for? What should I do? Revel in the whirlpool of earthly pleasures." She is afraid of disappointment, she banishes her dreams.
Suddenly, as if to drive her doubts away, Alfredo's voice is heard, singing his love song. His voice haunts her, sounds more and more persistent, she is all confused.
Scene 3
A country house outside Paris, where Violetta and Alfredo live. Three months have passed since they left the capital and settled in the countryside. They lead a peaceful life, all the sorrows and anxieties pass by.
Violetta left the life she led for the love that as a saving thread will take her to redemption of her sins. But she can't stop thinking: is she, the former courtesan, entitled to a peaceful family life? Rules of the society deny such right for women like her.
Alfredo is enjoying peace. He doesn't know what money they spend to live in the paradise. Annina, the maid, when questioned by Alfredo, tells him that Violetta trying to avoid difficulties, secretly sells everything she owns.
Alfredo is shocked to learn this and leaves for Paris immediately to settle the matters himself. He asks Annina to keep their conversation in secret. Violetta is surprised by Alfredo's sudden departure, but it's even better for her: she's waiting for the agent, who sells her property. Among the papers brought by Annina from Paris, there is an invitation from her friend, Flora, to a party in Paris that evening. "She'll wait for me in vain," Violetta has left her past behind.
Meanwhile, Annina announces the arrival of a stranger. This is Giorgio Germont, Alfredo's father.
He has come to demand that the seductive sinner break off her relationship with his son. He is ready to beg, to threaten or even to buy his son's freedom. He reproaches Violetta for her callousness. He points at the luxury around and accuses of wasting Alfredo's money: "He is ready to give you his fortune..." "This paper is a secret from everyone. But it shall not be from you," Violetta gives the documents to Giorgio. These are receipts from people, who have bought her property. Alfredo's father asks to scarify her love for the sake of his daughter, pure as an angel. She's engaged. Her future is in Violetta's hands. He begs her not to destroy his daughter's life and break her relationship with Alfredo as it is a disgrace for his family. Violetta agrees to part with Alfredo for some time, but Germont asks for more: she must leave him forever. He continues: "Love is not forever. Men are often fickle. Once time have staled the delights of love, tedium will follow quickly. Then what?" Germont's words hurt Violetta. Alfred will stop loving her! And it's inevitable. She is ready for the sacrifice. Left alone, she is writing a farewell letter to Alfredo. She misses words for it. Alfredo returns. He has received a letter from his father who promised to come and is upset by the news: his father's arrival won't bring anything good. Alfredo is surprised by Violetta's agitation. She can barely control her sadness and tears; she tells him repeatedly of her unconditional love.
Act II 2h> Scene 4
Time goes by so slowly... It's dark already. His father might not come. Alfredo is waiting for Violetta to return, thinking that she went to Paris on business again. At last, a letter for him. With great misgivings, he opens the envelope. Violetta's hand... She has left him forever: "Forget me, I'm a lover of someone else."
At the time his father comes from the garden. He comforts his son. Alfredo, lacking self-control, listens to his father. Suddenly he notices Flora's invitation to the party and rushes after Violetta.
Scene 5
A lavish party at Flora Bervoix's place. Guests are arriving. Flora is waiting for Violetta and Alfredo. Marchese d'Obigny tells the news: they have split up, and Violetta will come to the party with Baron Douphol. The masquerade begins. Courtesans sing a Gypsy song, "guessing" the past and foretelling the future. Flora starts playing with Marchese, mocking jealousy. Courtesans leave, a group of men arrive to sing a ballade about the brave Andalusian matador Piquillo. After the masquerade, men go to the card tables. Alfredo joins them. He has arrived at the ball to meet Violetta. She appears together with the Baron. The Baron asks her not to go to Alfredo. Meanwhile, Alfredo has won a lot of money. Violetta is worried by Alfredo's behavior. Their grudge match can turn into a scandal. Their fight starts at the card table. Alfredo is lucky again: he wins one party after another. Violetta understands that the row is inevitable and is worried about Alfredo's life. She manages to stay tête-à-tête with him.
"What did you want to tell me?" — Alfredo tries to hide his sufferings under a mask of frivolity. Violetta begs him to leave. He agrees but "from now on you'll be following me." Violetta can't accept his conditions: she doesn't dare to break her promise to Germont and reveal the truth. "I love him," she has to admit and now Alfredo is sure of her infidelity.
Alfredo humiliates Violetta in front of the guests and then throws his money at her for her 'services' while they lived together. Alfredo's behavior shocks the guests. Germont accuses his son of cruelty. Alfredo repents his behavior. The Baron challenges him to a duel. Violetta confesses her love to Alfredo and bids him farewell forever.
Scene 6
Violetta is seriously ill. Her property is sold. Her friends have left her, only Annina stayed. Doctor Grenvil visits her, giving hope for recovery. But there is no hope, he tells Annina. Violetta feels that she'll die soon and asks Annina to give half of the money to the poor — she doesn't need much now.
For the twentieth time she is rereading Giorgio Germont's letter: "You kept your promise. The duel has taken place! The Baron was wounded, but is recovering. Alfredo has gone abroad; I myself revealed your sacrifice to him; he will return to ask your pardon; I too shall come. Take care of yourself. You deserve a happier future." A hope to see Alfredo made her live, but now she is unlikely to meet him. Sad and lonely, Violetta bids farewell to life.
The sounds of the Parisian carnival are heard. Violetta is delirious, it seems to her that Alfredo has arrived. Annina brings the news: Alfredo is here, dreaming of the happy life together with Violetta. She has no powers left. Alfredo sends for the doctor. He doesn't want to believe the terrible truth. Alfredo's father arrives. He is repentant, but his son can't forgive him. Violetta says goodbye to Alfredo and dies. Alfredo is shocked, he leaves his father. Giorgio Germont is left alone.