December
mon
tue
wed
thu
fri
sat
sun
Previous

Next
Artists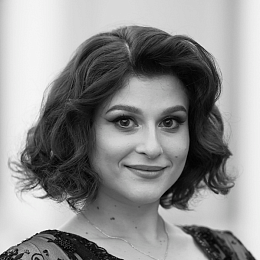 Dunya
Grandfather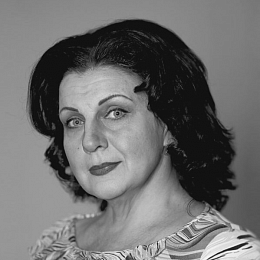 Grandmother (debut)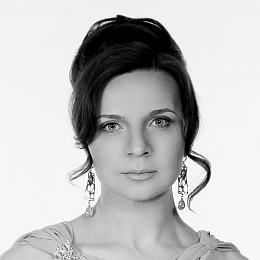 Frosya (debut)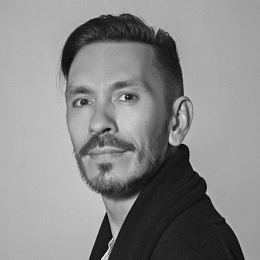 Morozko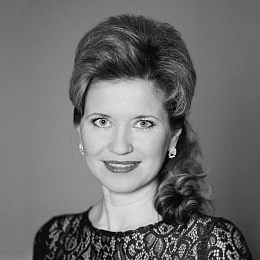 Julia Nikiforova
Squirrel
Conductor
Credits
Libretto: Mikhail Krasev and Elena Valina

Music Director and Conductor: Eldar Nagiev
Concept author and Stage Director: Vyacheslav Starodubtsev
Stage Designer (scenery and costumes): Timur Gulyaev
Video content artist: Vadim Dulenko
Lighting Designer: Sergey Skornetsky
Stage Movement: Sergey Zakharin
Choirmaster of the children's choir: Margarita Mezentseva

Director's assistants: Nikolay Natsybulin, Igor Bondarenko
Stage Movement assistant: Anna Ryabukhina

Soloists:
Dunya - Diana Belozor, Daria Shuvalova, Yulia Yumaeva
Old man, Widower, Dunya's father - Andrey Denisov, Victor Ditenbir, Evgeny Kozyrev
Old lady, Old man's second wife - Galina Kuznetsova, Svetlana Tokareva, Elizaveta Tselikova
Froska, Old lady's biological daughter - Olga Kolobova, Ekaterina Marzoeva, Irina Novikova
Morozko - Roman Vereshchagin, Alexey Laushkin, Nikolay Loskutkin
Squirrel - Sofia Bachaeva, Yulia Nikiforova, Galina Petkevich
1 hour 25 minutes
one interval
NOVAT presents Morozko – Mikhail Krasev's magical operatic fairy tale.
As winter comes covering everything in white snow, the frost rages outside and the animals go into hibernation. This is the right time for the miracles to happen! You can end up in an enchanted forest, meet its inhabitants and find untold wealth. One just have to be kind, hard-working and ready to help others, like Dunya the protagonist. However, if you greedy and lazy like her step sister, the miracle won't happen to you.
Dunya lives in an old hut with her father. The family also includes a malicious old lady and her daughter. One of those days the old lady decided to get rid of her stepdaughter and send her to the woods to get brushwood. It's freezing outside, but the girl cannot disobey her stepmother, so she sets off. Dunya finds herself in a magic forest, where she meets various inhabitants – enchanted blizzards, squirrels, bunnies, bullfinches. Soon the girl realizes she is lost in the thicket – there is no brushwood, no way home. Out of thin air appears Morozko. He promises to help Dunya, but in return the girl must pass all the tests of the forest wizard.
The first time this opera was staged in 1950. The younger audience immediately loved the musical fairy tale created by a soviet composer Mikhail Krasev, who had created it in accordance with all operatic canons. After its success at the Bolshoi Theatre, Morozko followed on to the Maly Opera Theatre in Leningrad, the Krasnoyarsk opera and ballet theatre, premiered at the inauguration of the Children's Music Theatre named after Natalya Sats.
Morozko will premiere at the Novosibirsk opera and ballet theatre as staged by the Chief Stage Director Vyacheslav Starodubtsev. The opera will take you on a journey to a real winter fairy tale with the music score composed to enhance the magical experience.
ACT 1
Old man, old lady and Froska are sleeping deep in an old hut on this early morning. Dunya is the only one doing the chores in the small hours. Old man woke up and started groaning – he has become too old to help her daughter. Here wakes up the old lady. She is angry with the old man for his loud moaning and groaning that disturbed her precious daughter's sleep
Meanwhile Dunya has done the chores, got terribly tired, but managed to accomplish all duties before dawn. As soon as she sat down to rest the old lady teamed up with Froska and lashed out at her wondering why she is sitting idle. They sent her off with an extraordinary task – gather and deliver brushwood from wintery forest. There is no way to ditch that order.
Here she is, alone in the forest. Scared, but unable to disobey her stepmother.
Morozko appears out of the blue. The forest wizard spotted the girl and started asking her questions. She told him that her evil stepmother sent her to gather brushwood and she got lost in the thicket, unable to find a way back home. Morozko heard her out, sent her to his tower house and disappeared.
Bunnies appeared to help the girl find a way to the ice tower house. Dunya came in and got astonished by the unbelievable beauty of the interior. Morozko arrived soon after that; he greeted the girl and immediately charged her with an errand - to embroider a rug with patterns. He left the girl alone right after that. Dunya would happily get down to work, but there are no threads or needles at hand. Soon she heard the birds chirping outside the window – those are the bullfinches delivering pine needles and frost threads. So Dunya started embroidering. The pattern came out simply lovely. Morozko returned to praise her effort and highly reward her work. The animals packed the presents in sleds and saw Dunya off the forest.
ACT 2
Back at home Froska is admiring herself in the mirror, the old lady is melting at that sight, while the old man is anxiously waiting for Dunya. Finally, the girl returns, and against all odds, not empty-handed. The old lady and Froska rapidly dressed up in Dunya's gifts, barely hiding their envy – they are tempted to take chances and wheedle more gifts out of Morozko. This is when they decided to send Froska back to the forest.
And here she is at the forest, sitting on a tree stump, munching on a bun that she grabbed from home. Then the girl saw a squirrel. Without second-guessing Froska ruined her nest, took all the nuts and began to call Morozko.
Morozko appeared. Froska began to ask him for the same gifts that he gave Dunya. Morozko, though generous, is fair - his gifts must be earned. But Froska wants to have free gifts.
Morozko got infuriated and conjured a biting blizzard that was ordered to punish the girl.
Meanwhile the old lady was waiting for her daughter Froska at home. Suddenly she sees a frozen, crooked beggar woman. The old lady didn't recognize her offspring and told to banish her. Dunya was the sole person to pity her and so she let the poor creature in.
Froska warmed up, relaxed and told how Morozko had punished her and refused to give presents because she was a lazy girl. She realized her mistakes and repented it. They all lived happily ever after.