March
mon
tue
wed
thu
fri
sat
sun
Artists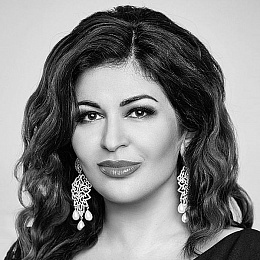 Mimì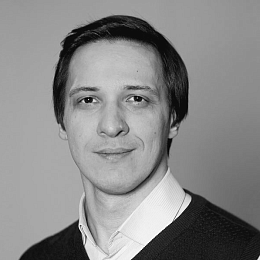 Rodolfo
Musetta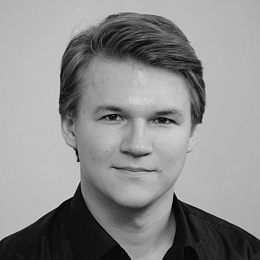 Marcello
Colline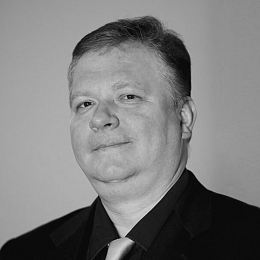 Nikolay Loskutkin
Benoît
Alcindoro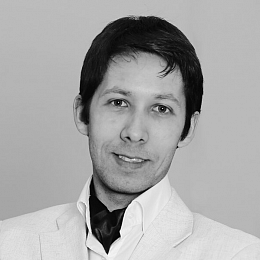 Parpignol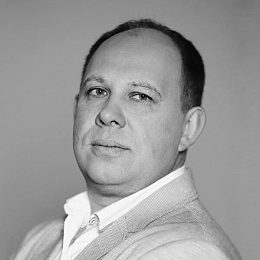 Un sargento de aduanas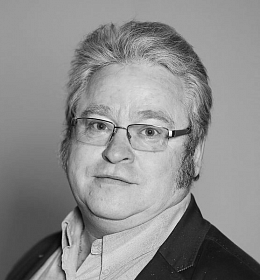 Conductor
Credits
Libretto by Luigi Illica and Giuseppe Giacosa based on the novel Scènes de la vie de bohème by Henri Murger
Stage Director: Bénédicte Ardiley
Stage Designer: Igor Grinevich
Principal Chorus Master and Stage Director's Assistant: Vyacheslav Podyelsky
Choreographer: Sergey Vikharev
Chorus Master: Sergey Tenitilov
Chorus Master of the children's choir: Margarita Mezentseva
2 hours 30 minutes
one intermission
performed in Italian (with Russian surtitles)
Première of the production: 10 October 1997
Performed on tour to Spain, Portugal (1999), Thailand (2000, 2010), South Korea (2003)
"La Bohème" by Giacomo Puccini is one of the most lyrical creations by the famous Italian. Heartfelt tunes and lavish orchestration will ensure the music devotees a refined pleasure. The production's libretto is based on a true story of the Latin Quarter where Parisian bohemia traditionally lives to the present day. Painter Rudolf (inspired by Henri Murger, original book's author) and his beloved Mimi (real life grisette named Lucia) are experiencing a torrid love affair and then a sorrowful breakup...
ACT 1
Scene 1. The Garret
Cold. Utmost poverty. It's especially oppressive on Christmas Eve. Rodolfo and Marcello are working. At least, they are trying to work, hoping to get warm. In order to make fire, Marcello is ready to burn his painting The Red Sea. But Rodolfo sacrifices his manuscript. Let his play turn into ashes.
Collin joins them, trying to get warm by their fire, too. Collin is a philosopher, an intellectual, he always has a book in one pocket and no money in the other. Schaunard arrives and brings wine, cigarettes, firewood and even some money: musician Schaunard is the luckiest one of the all today. But luck doesn't hold long: the landlord Benoît comes wishing to collect the overdue rent. The friends make him drunk, accuse him of marital infidelity and manage to see him off.
At last the careless Bohemians can celebrate Christmas. They decide to go to Café Momus in the Latin Quarter. Rodolfo tells them that he will join them in a while, after he finishes an article he is writing for the newspaper. But something more important happens. Somebody is knocking on the door. An unknown girl is standing on the threshold. This is his neighbour Mimì, a young seamstress. Her candle has blown out. She faints, exhausted by walking six floors upstairs, and looses the key to her room. Rodolfo is enchanted by the girl. He is trying to find an excuse to keep her longer in the garret. He hides the key he has found and starts a conversation. The poet and the girl tell each other about themselves.
Schaunard's, Collin's and Marcello's voices are heard. The friends hasten their friend. Mimì with naivety, so characteristic of her, offers to join Rodolfo and go to Momus.
Scene 2. Christmas Eve in the Latin Quarter
Crowded streets. Children. Salespeople. Despite the bitter cold, friends celebrate Christmas in the Latin Quarter. On the terrace of Momus, Rodolfo introduces Mimì to his friends. They sit down to table. It's going to be fun. Suddenly the extravagant Musetta, Marcello's former sweetheart, arrives. Now she is kept by the old bourgeois Alcindoro.
Marcello tries to seem indifferent, but in vain. Musetta is going to get her painter back. She dances a slow and provoking waltz. It annoys both Alcindoro and Marcello. But the latter can't resist any more. In order to join the friends, Musetta simulates sudden pain in her foot — just to send the rich old man to the shoemaker. Alcindoro has to obey.
The couple reunites and Musetta bids farewell to her rich man in a very special way: Alcindoro will have to pay for the friends' dinner. Meanwhile, the six friends disappear in the crowd...
ACT 2
Scene 3. By the outpost
Early morning. It's cold and gloomy. By the entrance to Paris there is a crowd of street cleaners, milkmaids, and peasants, who will pay the charge and go to Paris. From the nearby inn Musetta's voice is heard: she's singing her favourite waltz. She lives here together with Marcello, who is painting the façade. Suddenly Mimì appears. She wants to talk to Marcello: Rodolfo is terribly jealous, life with him is unbearable... Soon Rodolfo arrives. Mimì has to hide. In his turn, Rodolfo confides in Marcello: Mimì is definitely a sad flirt, but there is another problem: she is dying of consumption and she will never get well, if she keeps living with him in the cold and damp garret. The poor life will kill her. Rodolfo cannot bear to Mimì dying and decides to leave her...
The fit of coughing is heard: Mimì has heard everything. Rodolfo is trying to comfort her. But both of them understand that they will inevitably part. There is a hope left: Rodolfo offers to postpone parting till spring. But for now they will stay together...
Meanwhile, Musetta and Marcello are having a row. It seems, they will part, too.
Scene 4. The Garret
The same garret in Paris. Rodolfo and Marcello are trying to work. They feel nostalgic. Rodolfo is thinking of Mimì, Marcello is thinking of Musetta. Everybody is absorbed in his recollections.
The arrival of Schaunard and Collin bring them back to reality. There are no credits or money left. Utmost poverty. In order to get distracted from the gloomy reality, the friends play childish games. Poverty, as always, is compensated by vivid imagination.
In the pitch of merriment, the disturbed Musetta arrives. Mimì is here, she has fainted on the threshold. The friends are doting on her: she needs a doctor. Musetta takes Marcello aside. She will sell her earrings to buy medicine and a warm muff and to call a doctor. Collin is ready to sell his old coat. Schaunard leaves Mimì and Rodolfo alone. They need to tell each other so much. Mimì is dying in the garret dear to her, surrounded by those, who shared Bohemian life with her.